Be the guide to somebody's content discovery
Diffusion is a new way for tastemakers to curate. We're a space for you to organize your content and earn from your tastes.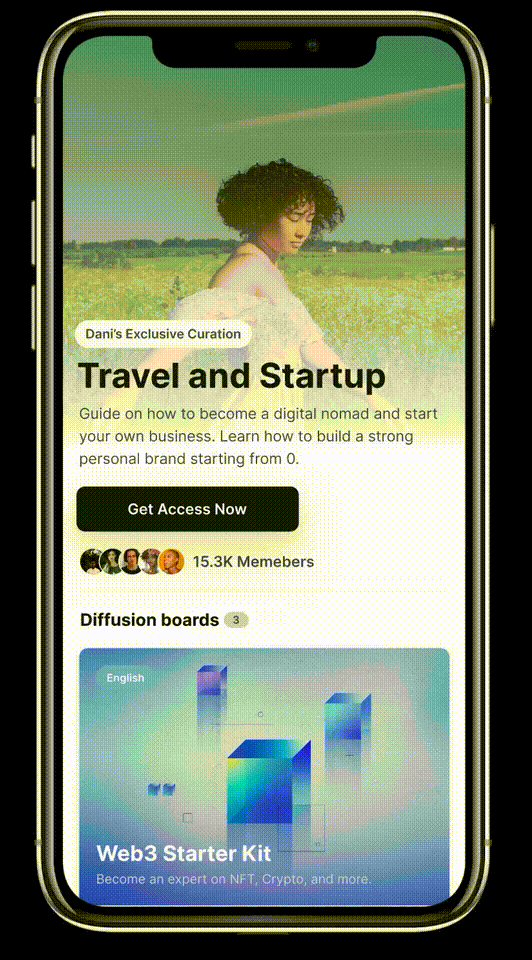 Do you help people discover new content they enjoy?
Do you save a ton of links but never have anything to do with them?
Welcome Diffusion
Like Notion or Linktree for lists...but...better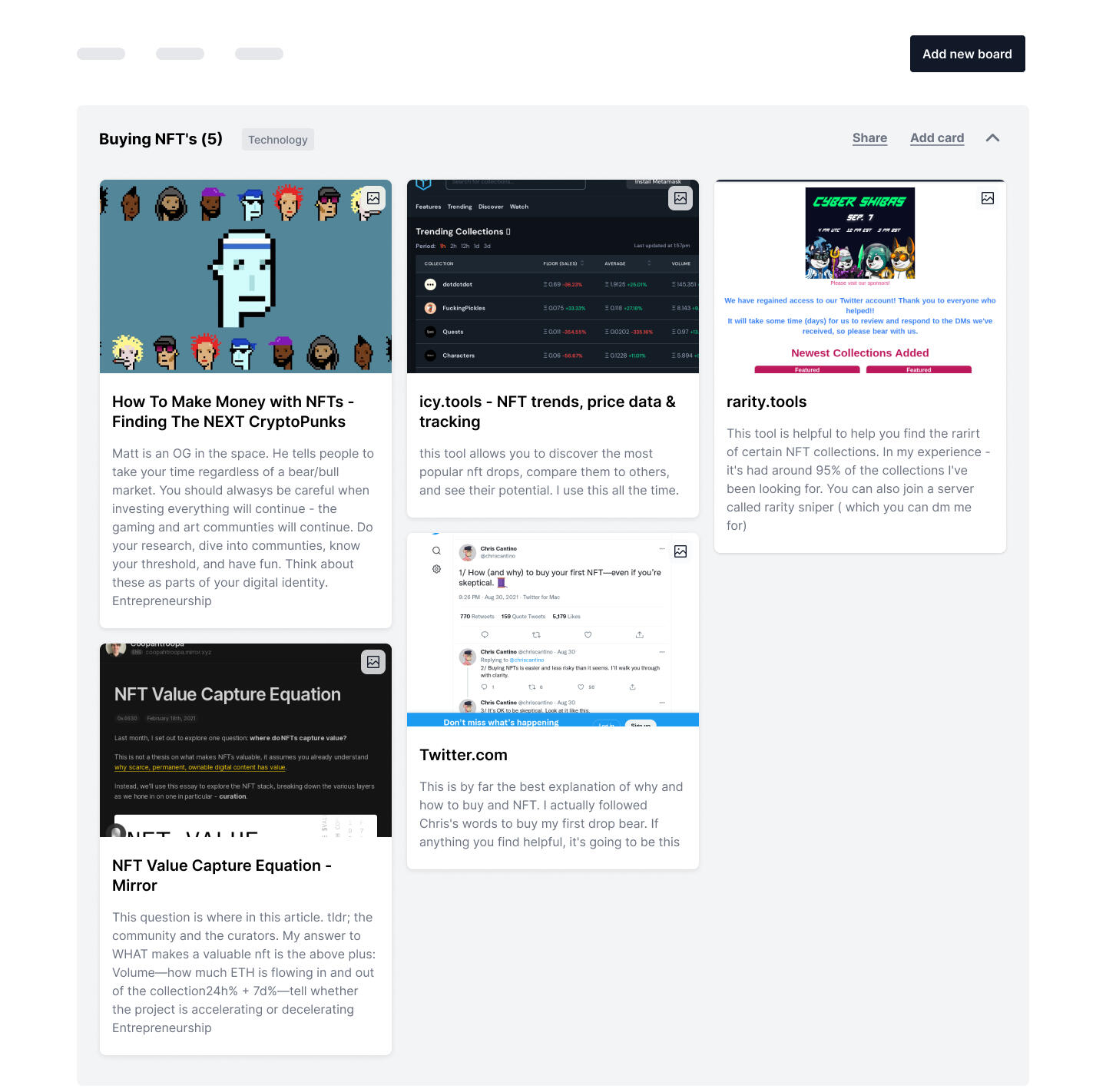 ---
A web extension that works, templates that allow you to express yourself, and a no bs way to organize youtube videos, articles, tik-toks, and more.
Find content, save using our web extension, add your thoughts, create board, earn!
Save content to your niche with our web extension
Curate boards to share for fun or curate boards to be discovered and grow
Earn from your community with your tastes via USDC or Cryptocurrency ($diffusion soon)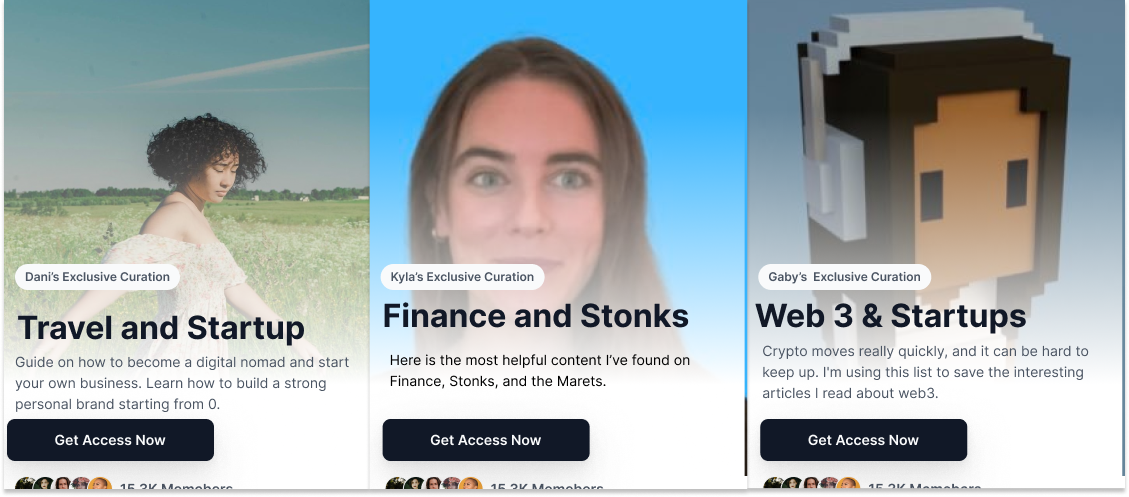 Find content from creators you trust
We've curated the highest quality creators for you and help them curate information in a bite-size. Share the landing page to your perspective with the world.
Trusted by
The gates are opening
We've officially been able to help creators monetize from curating. We want to help you as well.

Sign-up for our Alpha Group!
Thank you
We're currently letting people into our alpha group. You can expect to hear back soon.